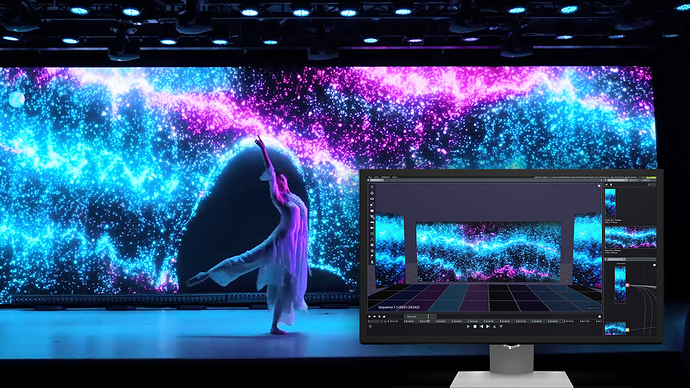 LightAct 4 is a culmination of many years of working on LightAct 3.
It's a brand new version of LightAct that we've built from the ground up and it includes a totally revamped GUI, a much faster workflow and tons of new features and improvements.
Below we are mentioning the most important upgrades
GUI
dockable windows
save-able workspaces
drag and drop support across the board
snapping across the board
Core improvements
Output remapping
10-bit display support
DMXIn: control anything with incoming DMX
OSCIn: control anything with incoming OSC
NDI 5 support
Spherical & cubical throwers
Completely customizable layer templates
Assets
FBX & OBJ support
NotchLC support
HAP, HAPa & HAPq support (in .mov containers)
Unreal Engine
Sub-frame latency
use .uproject or .exe packaged games as Unreal Assets
Multi-server
Create and manage LightNet clusters
transfer assets across cluster
frame-accurate playback syncing
Integrations
Object tracking: Blacktrax, PSN, Optitrack, Vive
Camera tracking: Stype, Mo-Sys, nCam, FreeD, Stage precision
Video capture: Deltacast & Blackmagic
Others: UDP, TCP, OSC, MIDI
Download it here.