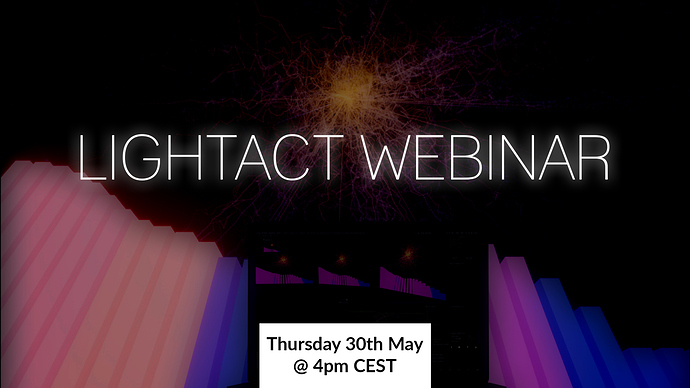 Due to popular demand, we are organizing our first interactive online webinar! It will be hosted by Lightact's founder, Mitja. In around 30 minutes, he will walk you through Lightact's content pipeline, Layer Layouts and the basics of Unreal Engine integration.
To make this as accessible as possible we are doing this on YouTube (Lightact Live Webinar - YouTube).
If you wouldn't like to listen to the whole thing, but just have a particular question that's bugging you, drop by and ask away in the chat window. To keep things flowing, most of the questions will be answered at the end of the webinar.
Quick Info
What : Online interactive webinar
Date : 30th May 2019
Hour : 4 PM CEST (equals 10 AM in New York and 10 PM in Hong Kong)
Where : YouTube (Lightact Live Webinar - YouTube)