Hey @smudgy67,
The original question by smudgy:
In relation to the 'basicLightactIntegration' and UE4, when I open up this map in UE4 and run the LA project, BasicLightactIntegration313, I find that: the cube is rotating that is determined by LA, this is fine, the texture set by LA is fine, the material set by LA is not showing on the middle display in UE4.
Please, could you tell me why this should be?
Hmm, that's weird. One thought is that the shaders might not be compiled yet, but I can't be certain at this point.
Here's what I see when I run the UE project.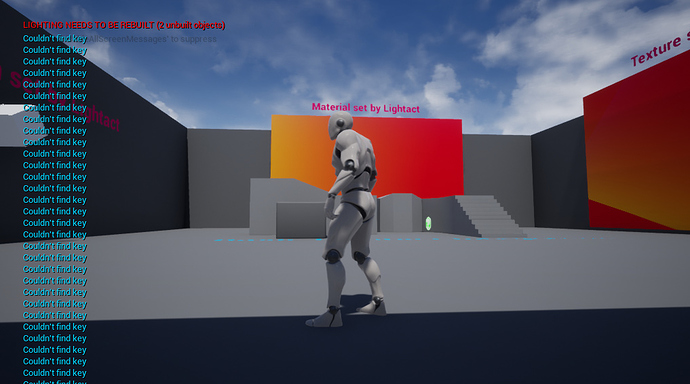 What do you see?
Thanks,
Mitja