Hi there,
Just downloaded Lightact and started exporing it.(Btw from the tutorials looks really great!)
I connect my Kinect 2 device in order to control a simple circle with my right hand just to start understanding the logic of the software. My layout doesnt seem to work.
I attached an image with my layout in case anyone can help.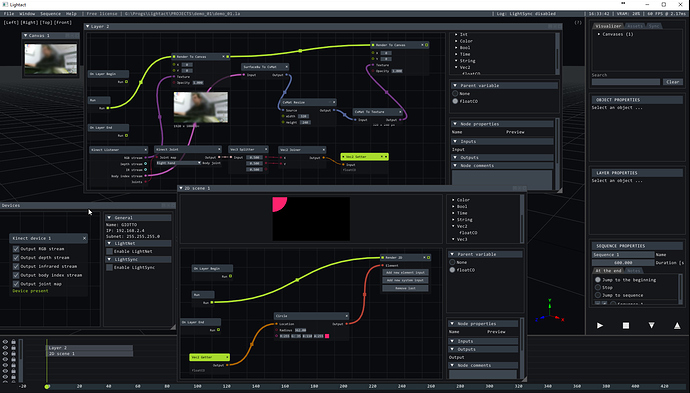 Thanks for any help.